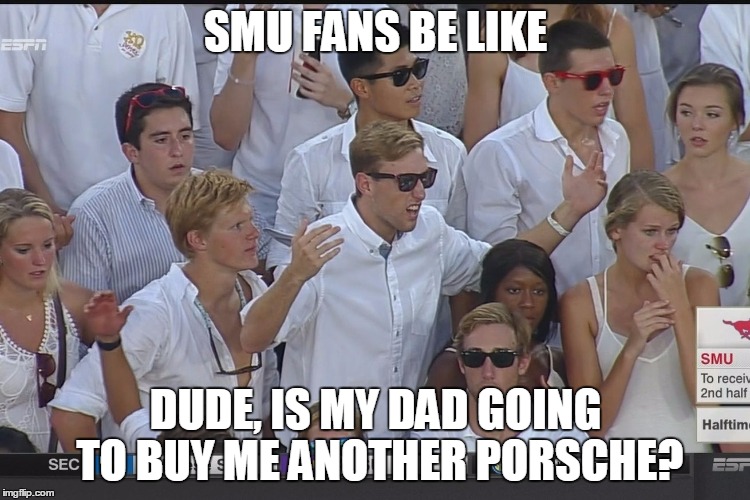 The Houston Cougars (15-6) host the SMU Mustangs (19-1) this evening at Hofheinz Pavilion. If you haven't noticed, we love making fun of the Mustangs, who've been a rival for the Coogs going back since when both teams where in the old Southwest Conference. And it's not just CardiacCoogs, Houston coaches don't care much for the Mustangs either.
In recent years SMU has put together one of the best basketball teams in the country and, in typical SMU fashion, are banned from even participating in the NCAA Tournament.
Making fun of SMU and their clueless fans is just so much fun: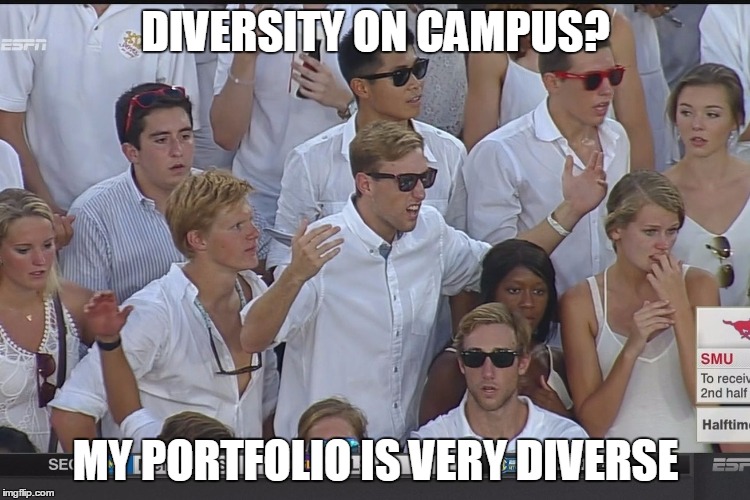 While the H-Town Takeover has raised the University of Houston's national profile and placed the Coogs program alongside the best football programs in the state of Houston, the 'Stangs are clearly grasping for relevancy. SMU coach Chad Morris might've been feeling a bit old and out of date watching Tom Herman get a grill from Paul Wall, so here's him painfully trying to keep the Mustangs relevant:
In 18 Days the next #StangGang16 will be introduced to our great city of @DallasTX n we gonna Party like….. pic.twitter.com/JEUbcjaNiD

— Chad Morris (@coachchadmorris) January 16, 2016
That video is so cringeworthy, but perfectly encapsulates the entire Southern Methodist University perfectly: So out of touch their football coach is dancing to a 50 Cent song from 2003. Incoming freshman in fall 2016 would've been five years old when this song dropped.
Let's hope the Coogs basketball team can embarrass the Mustangs on the hardwood tonight at The Hof. Go Coogs!