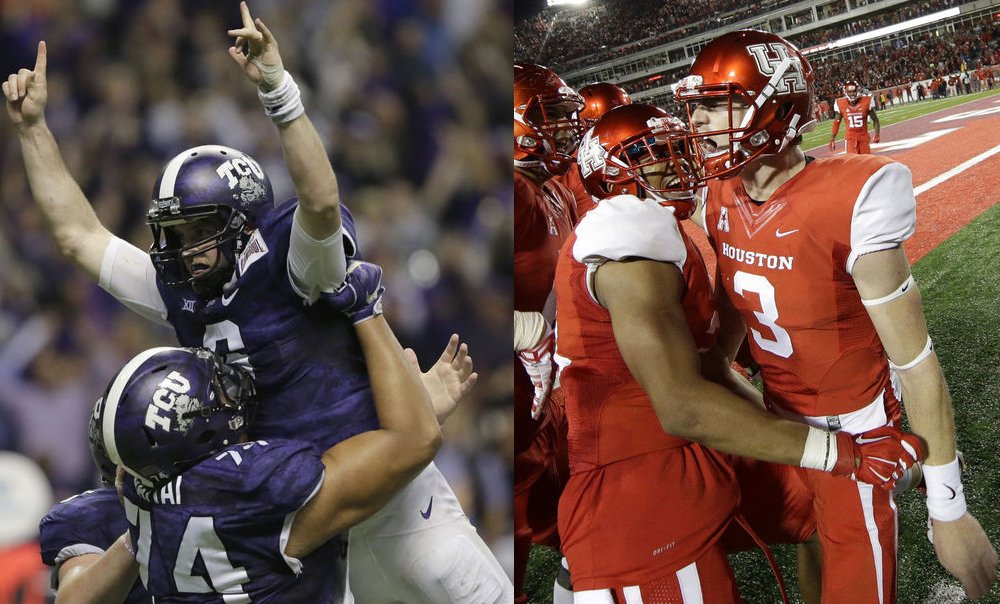 Never, ever, ever leave a football game before the game has officially ended, no matter how lopsided the score may look. You never know when you're about to witness history as the Houston Cougars and TCU Horned Frogs can attest to.
One year ago the Houston Cougars trailed the Pittsburgh Panthers in the 2015 Armed Forces Bowl by 25 points with eleven minutes to go in the fourth quarter when they mounted the largest fourth quarter comeback in bowl history, stunning Pitt 35-34. Houston also trailed the Memphis Tigers during the 2015 season 20-0 before third string quarterback Kyle Postma led the Cougars to a stunning 35-34 victory.
During the 2016 Alamo Bowl the TCU Horned Frogs trailed the Oregon Ducks 31-0 at halftime before storming back to win 47-41 in triple overtime.
Again, never leave a game before it's over! Anthony Oppermann of the Galveston Daily News discusses these epic comebacks in an article here.