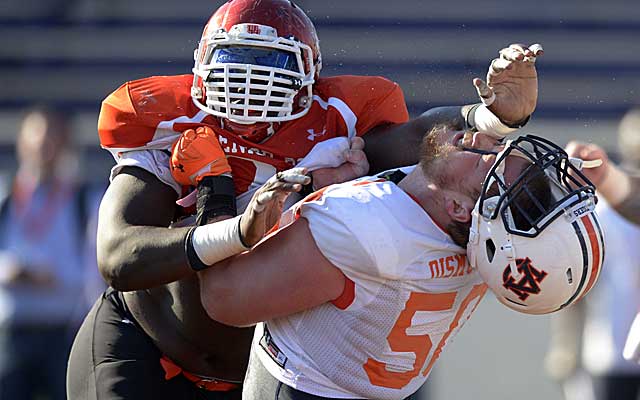 Former Houston Cougar Joey Mbu aka The Notorious M.B.U. signed with the Atlanta Falcons this offseason. The ferocious defensive lineman is already making some noise with his new team, impressing his position coach, Brian Cox:
And we can't forget about the undrafted free agent signings. Keep an eye on nose tackle
Joey Mbu, who made a strong first impression on D-line coach Bryan Cox. Mbu, projected by some to go as high as the fourth round, made first-team All-American Athletic Conference as a senior at University of Houston and had the longest arms (35 inches) among DLs who attended the Combine.