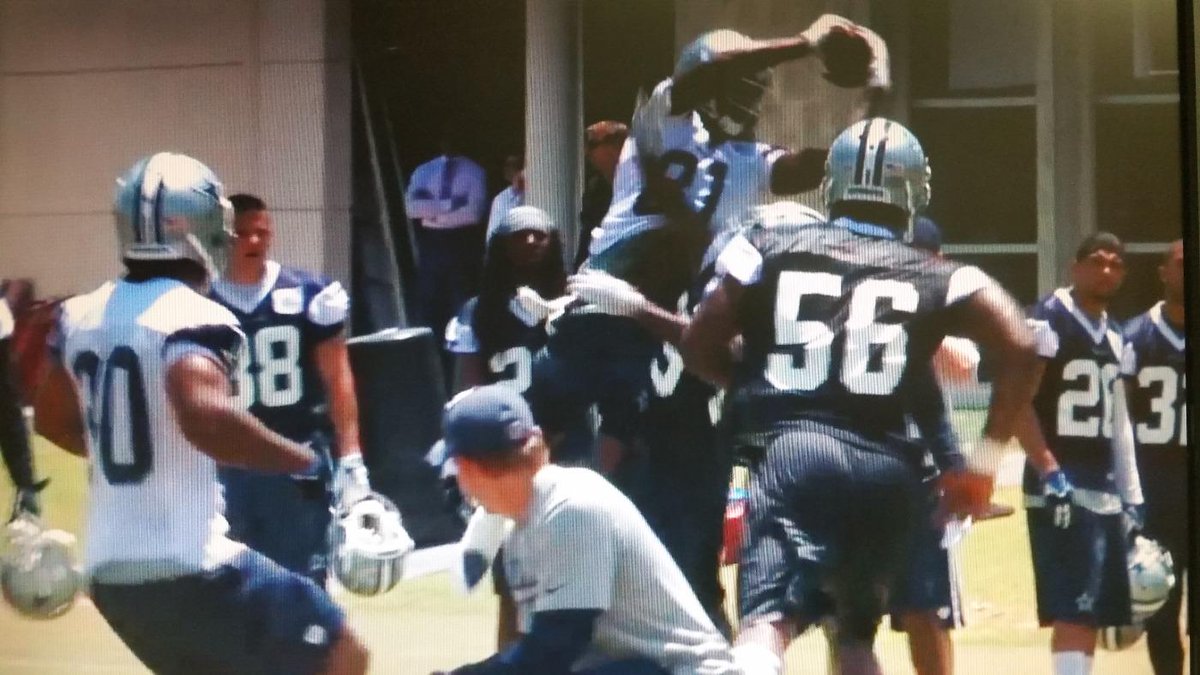 Former Houston Cougar wide receiver Deontay Greenberry went undrafted in the 2015 NFL Draft but was signed to the Dallas Cowboys as an undrafted free agent. Greenberry is working hard trying to make a the Cowboys roster and is already making some noise:
I don't know if rookie wide receiver Deontay Greenberry has a shot to make the final 53-man roster, but of all the young guys that are working at the position — he tends to stand out above all others when it comes to make the most difficult catches.

What is interesting about Greenberry and the way that he plays is that he honestly believes that every ball that goes in his direction is his ball no matter where it is and he will fight to go get it. What I also like about Greenberry is his size at 6-3, 200 pounds.

He is not the smoothest route runner and he is going to need plenty of work in this area, but he is so darn competitive that I find myself pulling for him because the chip he has on his shoulder.