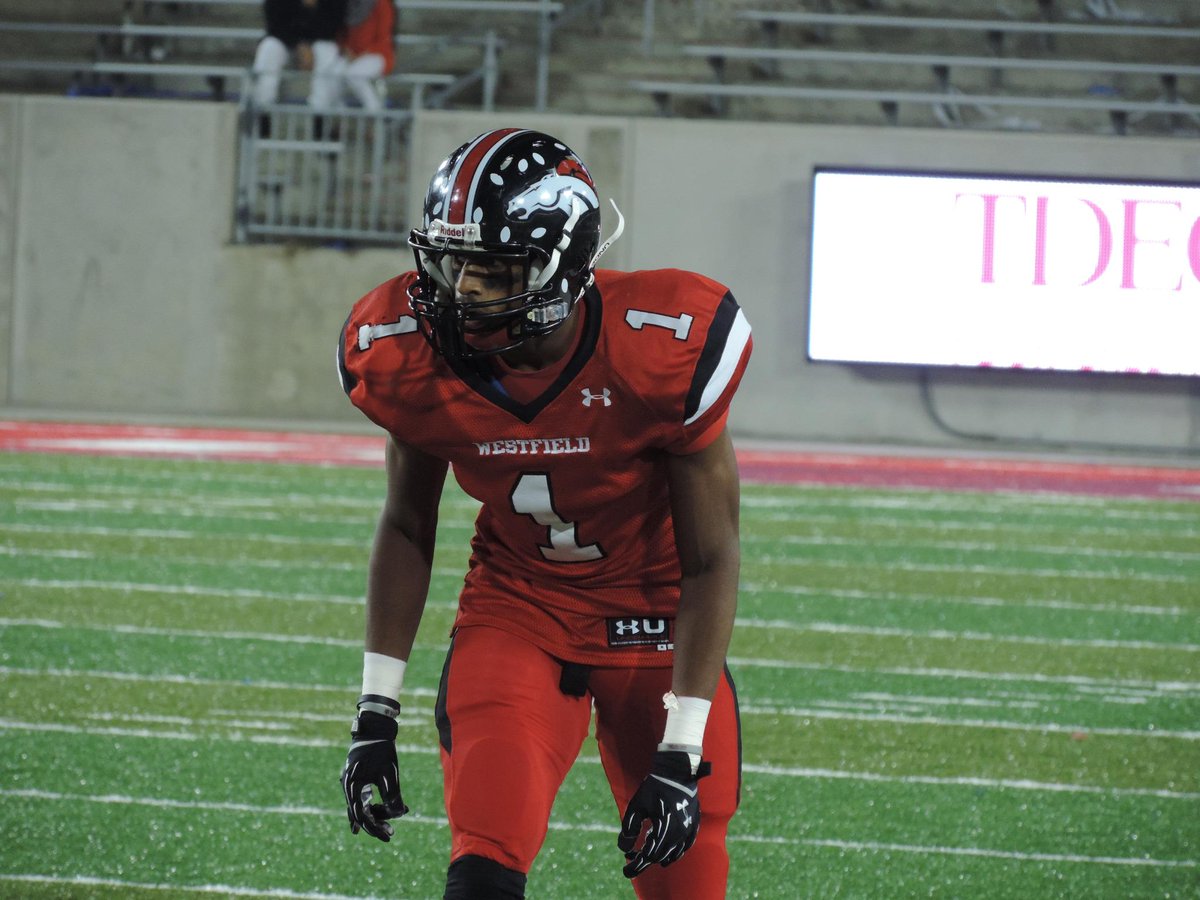 The Houston Cougars are right in the middle of a dogfight for two of the top high school prospects in the country who just happen to play at the same school, Houston's Westfield High School.
Five star defensive lineman Ed Oliver and four star wide receiver Tyrie Cleveland are two recruits the Cougars are recruiting hard to convince them to make the short trek down I-45 from Westfield to UH. ESPN's Insider has a nice writeup, including some nice quotes:
Ed Oliver:
Not only does Edward Oliver's brother, Marcus Oliver, play for the Cougars, but his former head coach at Westfield, Corby Meekins, is on staff at Houston. Throw in the family preferring he stay very close to home, and every program is fighting an uphill battle for the 2016 Under Armour All-America Game selection. LSU has seemingly fallen back in the pack with Texas A&M, Texas and Baylor still trying hard to knock off the Cougars. The Longhorns, though, appear to be a long shot. If the Cougars get beat at the tape, it would be the Power 5 conference appeal that wins out. Alabama and Ole Miss are farther-from-home options in the mix.
Tyrie Cleveland
If the Cougars could beat out Texas A&M, Florida and others for quarterback Dillon Sterling-Cole, Cleveland would most certainly join in staying home for college. After Cleveland backed off his commitment to Texas A&M in April, many programs tried to enter the race for Cleveland such as Baylor and the Gators. Fending them off will be a challenge for Houston. Prospects the size and speed of Cleveland are few and far between, and Power 5 conferences rarely lose those battles — even with an advantage like Meekins, the former Westfield head coach, being on staff at Houston.
.