Yesterday the Houston Cougars held their annual spring football game. Here's some photos and videos I took of the event.
View of the stadium from the outside. (Click the first photo to launch the gallery)
Inside the stadium:
Video of the Spirit of Houston band performing the awesome song "Womp Womp" aka "I'm talkin' bout the Cougars!" [videos were recorded on my phone so the quality isn't perfect]
Next, the players warmed up on the field (click a photo to launch gallery)
Videos of the players stretching and warming up:
Players did some hit drills:
Next is one drill that got the whole football field rocking: The Circle Drill. For the spring game the football team gets divided into two teams: red team and white team. For the Circle Drill the entire football formed a giant circle at midfield, with the red team on one side and the white team at the other. One player from team red and one player from team white get in the middle of the circle and when one of the coaches says "Go" the two players run at each other and collide at full speed. The goal when they collide is to drive their opponent backwards a few yards.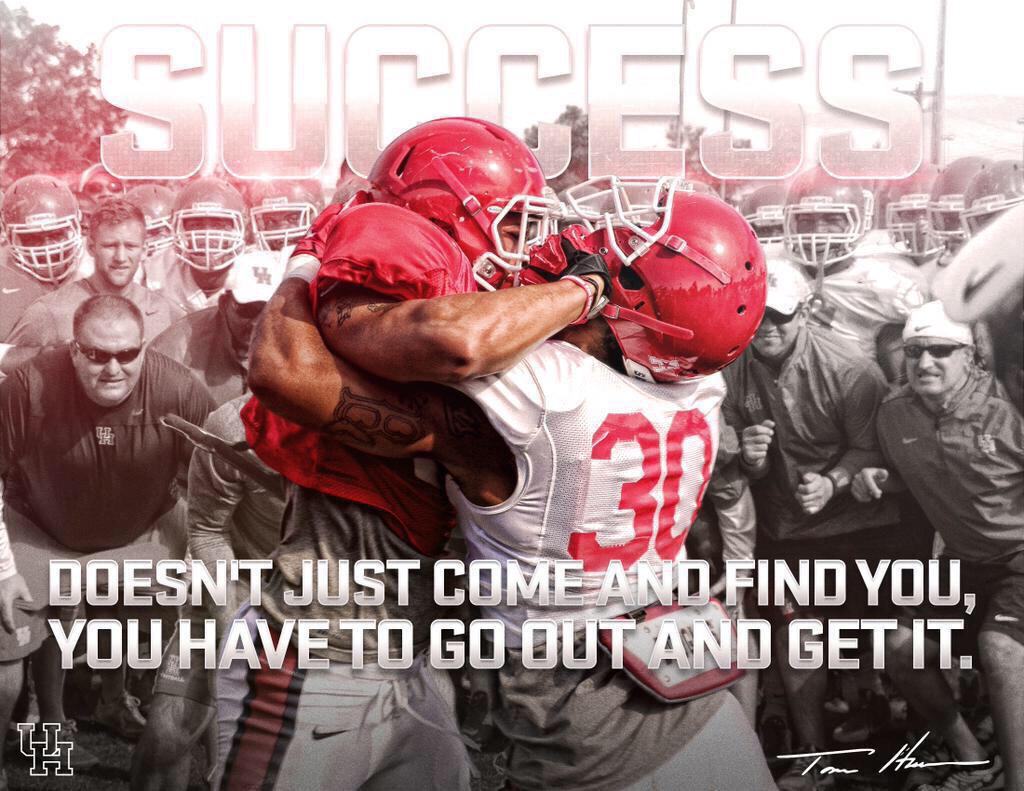 The Circle Drill seems to get the team especially amped up! I'm a little short to be able to see over the players, but hopefully these photos and videos should give an idea of the atmosphere. Click the first photo to launch the gallery:
And now for the quarterbacks! Incumbent starter Greg Ward, Jr. (white team) verses Utah transfer Adam Schulz (red team). The quarterbacks are wearing black jerseys so players pay extra attention to not contact them during the spring game. Ward is #1 and Schulz is #12. Naturally the entire team went absolutely bananas! I won't spoil it for you, just watch the video!
The white team won the circle drill and naturally celebrated with the Circle Drill Championship Belt!
Then Coach Herman addresses the players before the game. The audio wasn't very good due to the music being played on the PA system and the helicopter flying overhead. Still awesome to watch though!