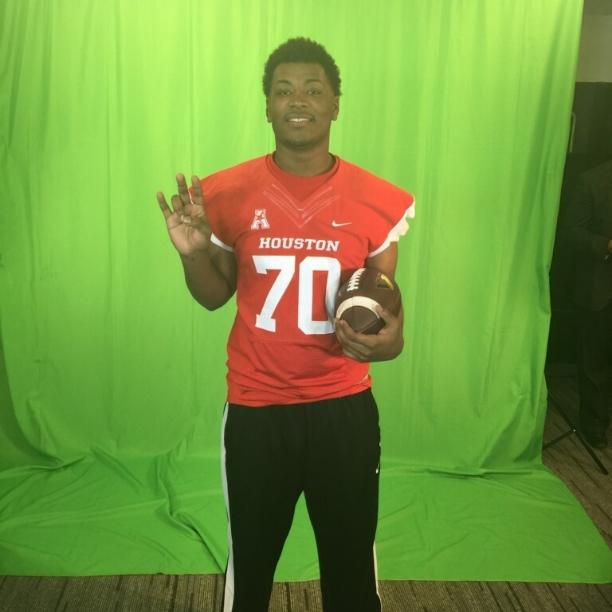 Joshua Jones, a massive recruit from Bush High School in Richmond, Texas, has flipped his commitment from Oklahoma State to join the hometown Houston Cougars! Jones is a three-star 6'6″ 270 lbs. offensive lineman who also had offers from TCU, Texas Tech, Nebraska, Illinois, and Missouri among others.
After receiving commits from Kam Eloph and Jarrid Williams, Coach Herman and staff are still building out their O-line. Football is won in the trenches and hopefully this sets the Coogs offense up nicely in the future.
Player profiles on Scout here and here on 24/7 Sports.